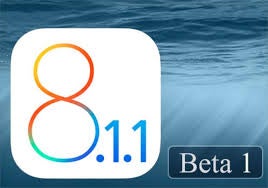 After releasing the beta version of the iOS 8.1.1, Apple has unveiled the iOS 8.1.1 version in the month of November 2014. This upgraded version is actually a patch that was developed to fix certain performance issues in iOS 8. These primarily issues include battery life, Bluetooth and Wi-Fi performances.
Now, it has been a few weeks that the iOS 8.1.1 is out in the market, and several problems can still be observed in the version. It is said to be an enhancement for the Apple A5 devices, however, iPhone and iPad users have witnessed some serious issues while upgrading their devices to iOS 8.1.1.
Let's throw some light on some of the critical issues that can ruin your iOS experience. These issues have been also noticed by almost every custom iOS app development company.
1. Bumpy Interface
The iOS 7.1 had expedited the application launch time on the iPhone 4 while adding consistency and smoothness to overall performance. On the contrary, when the performance of the iOS 8 and iOS 8.1.1 update on the iPad mini and iPad mini 2 is observed, it has represented choppy transitions, dropped frames and more. This ultimately deteriorates its performance and made the device run at a substantially lower speed. The original iPad mini doesn't get any improvements with this new update. And unfortunately, the keyboard lag issue has worsened with the iOS 8.
2. Barely Any Improvement In Application Loading Time
The application loading time is quite crucial especially for mobile users, as they are supposed to be quite impatient. They like to access the info on the go and can't wait too long for an application to load. If a web page or app is consuming a lot of time to load, it unfortunately forces the users to abandon the page or application.
While comparing the performances of the applications over the Apple A5 devices with three platforms including iOS 7.1.2, iOS 8.0 and iOS 8.1.1, it has been observed that -
Devices with iOS 8.0 have shown a drastic decrease in the performance with certainly high app loading time.
Whereas the devices with iOS 8.1.1 have improved the performance a bit with a certain decrease in the app loading time. However, this time is still greater than that in iOS 7.1.2 devices.
Hence, after reviewing the result at a glance it can be said that customer upgrading to iOS 8.1.1 will barely feel any improvement in app loading time. Keeping this factor in mind, the iOS 7.1.2 is a better option.
What is creating bottlenecks in the performance of iOS 8.1.1 on Apple devices featuring A5.
The aging A5-powered Apple devices are featuring 512MB RAM, and this could be a reason for this kind of performance even with the improved features of iOS 8.1.1.
The iOS 8.1.1 has definitely introduced more stability, bug fixes and enhanced performance than that in iOS 8. But, due to some flaws the A5 devices are not able to reap the benefits of these enhancements.
While using an A5-powered Apple device running iOS 8.1.1 version, you might have observed that the system performance eventually degrades when multiple apps and browser tabs are opened simultaneously. The Inconsistent transition between the tabs, slow loading time are some of the issues that can be observed.
The major cause of these issues is the core iOS application Safari that has become memory intensive in the iOS 8 version. The technical issues can also be resolved by availing iOS app developers for hire. To boost the performance and security, the Safari app has been enhanced with a new feature that creates separate processes to support each tab. This new feature thus consumes a hefty amount of memory and since the A5 devices have 512 MB RAM, it is drastically affecting their performance with issues like website crashing and reloading of tabs.
The major reasons are still uncovered by Apple, but it is clear that Apple iOS 8.1.1 has come up with consistent improvements. Though, these are just minor, but Apple is making strives to further deliver a better patch that can efficiently deal with the RAM starved situations. Because under such circumstances, the iOS 8 delivers an instable and slower performance in Apple A5 devices coupled with 512 MB RAM.
Hence, it can be anticipated that the forthcoming Apple iOS 8 version upgrades will somehow augment its performance. However, the future target will probably not include A5 devices as there are just a few that are left on sale, the future will rather focus on 64-bit softwares, A7 and A8 devices.